Let PSC Revolutionize Your Inventory Management
Producers Supply Co
Vendor
Managed
Inventory
Transform your business operations, increase production and reduce downtime
Inventory management is a critical aspect of any business, but can be daunting and complex. Fortunately, PSC's Vendor Managed Inventory (VMI) services will transform your business operations, making inventory management more accessible, efficient, and cost-effective.
We handle your managed inventory at every level using advanced technology and integrated bar codes to maintain your inventory levels, from organizing the inventory bins, establishing healthy levels, and replenishing items, providing you with a seamless supply chain management experience.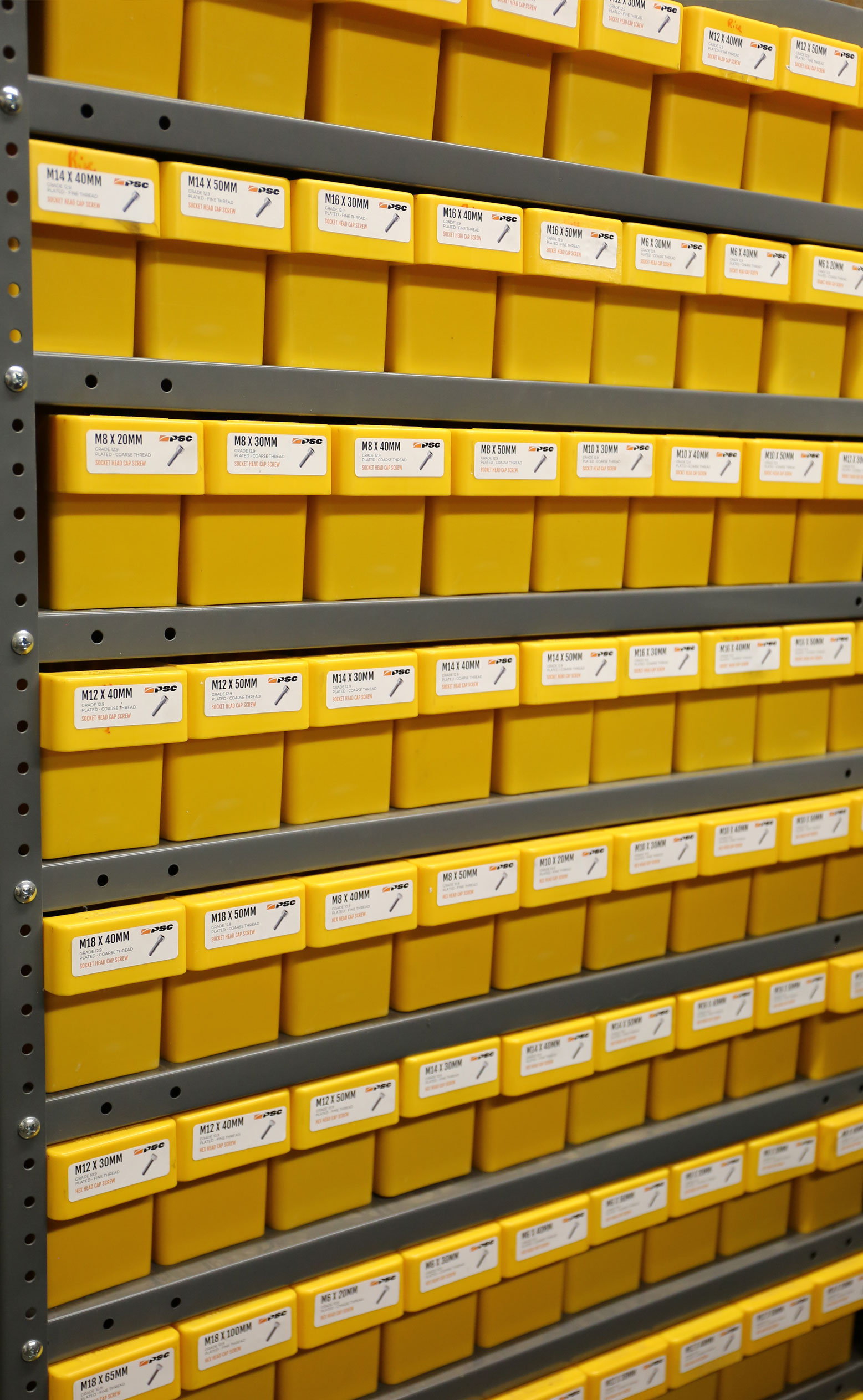 Organized and Ready
Your Bottom Line, Optimized
Our Vendor Managed Inventory service gives you a streamlined and organized view of your inventory system, with a location for every item. This reduces labor costs, frees up your resources and identifies cost-saving opportunities.
The Benefits of On-Hand Inventory
Improved Inventory Accuracy
Our technology-driven solutions eliminate inventory discrepancies and reduce the chance of lost stock and costly errors.
Surplus Inventory Allocation
We streamline your surplus inventory process, ensuring items are allocated where needed most, reducing waste, and saving you money.
Daily, Weekly, or As-Needed Replenishments
Customize your replenishment to match your business's unique demands with VMI.
Bin Location Assignment and Barcoding
Our advanced technology assigns a designated location for every item in your inventory to simplify tracking and retrieval.
Optimize Your Operations
Eliminate Excess Inventory
and Associated Costs
Your inventory management is seamlessly integrated into our EDI order processing, enhancing the efficiency and accuracy in your supply chain. We also standardize your products, guaranteeing uniformity and efficiency and minimizing confusion. You'll also receive detailed billing and usage reports tailored to your needs, giving you the insight to make data-driven decisions.